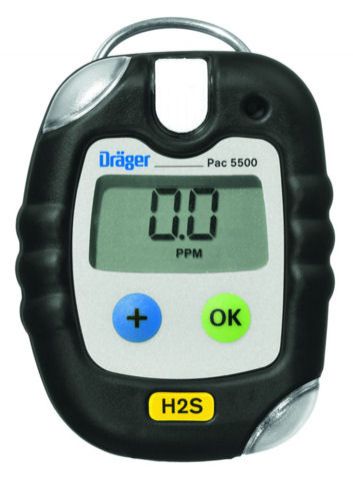 Dr
äger
®
PAC 5500 (LC)
Personal mintoring applications.

Small in size, light in weight.

Gas access on front and top.

Long term lifetime.

Miniature sensor technology.

Alarms: audible, visual (LED's 360°) and vibration.

Clear, highly-visible display.

Low Concentration (LC) with accuracy of 0.1ppm.

Logging up to 60 events.
Dr
äger
®
Accuro Handpump
Easy-to-use, one hand gas detector pump.

To be used in potentially explosive area's.

Stroke counter for accurate measuring.

Can be extended with Dräger Simultaneous Test-sets.

Detects over 70 gasses with appropriate test-tubes.