<![if !vml]>
<![endif]>
Dräger
®
Alcotest Tubes
Dräger Alcotest Tubes are an easy-to-use and reliable system for measuring breath alcohol content. For more than 50 years the breath alcohol test using Alcotest tubes has been proven in the field. Traffic police all over the world as well as users in the workplace appreciate this quick method. It is quickly made ready for use and provides clear results.
Dräger
®
Alco-Check
Excessive alcohol consumption restricts driving capability. The Dräger Alco-Check offers customers the chance to measure their own blood alcohol levels at home or during a journey. This reliable, quick test indicates the level of risk undertaken whilst driving.
The Alco-Check is an advanced development of the proven Alcotest Tube used by the police for years in many countries. The principle is based on the color change of the material in the tube caused by the alcohol content of exhaled air.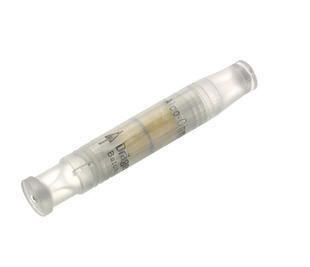 <![if !vml]>
<![endif]>
Dräger
®
Alcotest 6510
Range: 0-25 mg/l
Rapid use: 6 seconds after switching on
Graphic backlit LCD display
Storage of the last 10 tests
Slide'n'click mouthpiece attachment in 2 directions
Power supply: 2 x AA-type battery
Size: 140mm x 70mm x 30mm
Dräger
®
Alcotest 6810
Range: 0-25 mg/l
Rapid use: 6 seconds after switching on
Graphic backlit LCD display
Storage of the last 250 tests
RS-232 connection to Dräger Mobile Printer
Slide'n'click mouthpiece attachment in 2 directions
Power supply: 2 x AA-type or rechargeable NiMH-type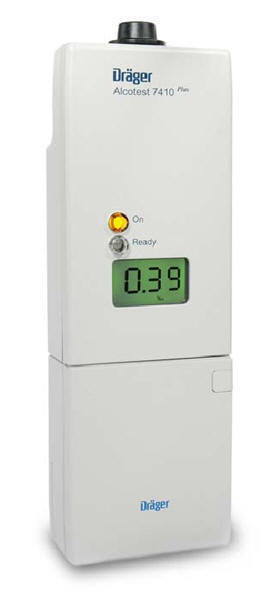 <![if !vml]>
<![endif]>
Dräger
®
Alcotest 7410 Plus
Measuring Units: mg/l - ‰
Range: 0-1.50mg/l or 0-3.00‰
Display range: 0-9.99mg/l or 0-9.90‰
Measuring accuracy: 0.03mg/l
Blowing time: 4-12s
RS-232 connection to Dräger Alcotest 7410 Printer
Operating temperature: -40°C - 65°C
Power supply: Rechargeable NiMH/NiCd or Alkaline battery
Weight: app. 500gr
Size: 230mm x 70mm x 34mm
<![if !vml]>
<![endif]>